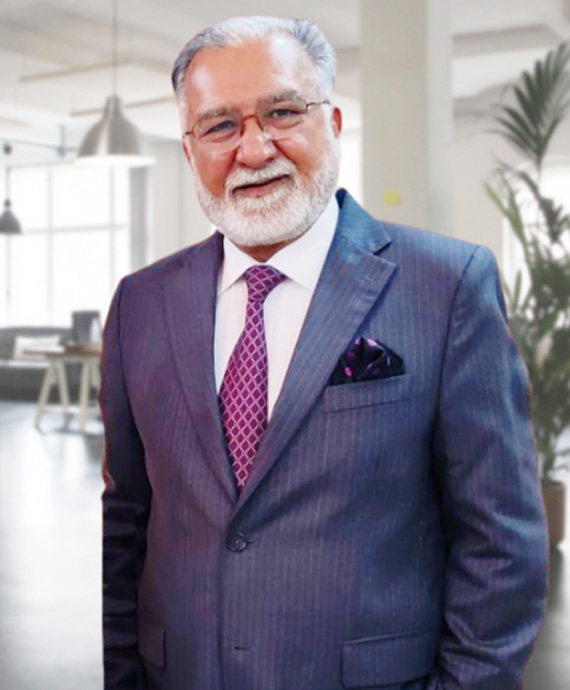 Syed Aftab Hameed
Senior Partner
Syed Aftab Hameed, a commerce graduate having 1st class academic carrier, has qualified from the Institute of Chartered Accountants of Pakistan in the year 1985.
He became the fellow member of the Institute in the year 1990.
Since then, he has been working as a managing & senior partner of a large sized firm namely "Gardezi & Co. Chartered Accountants.
In the year 1999, he was also admitted as a Partner in Kreston Hyder Bhimji & Co. and became the Partner Incharge of Lahore Office.
Over a period of three decades, he has, by single-minded devotion to the profession, come to acquire a well-deserved reputation in the concerned circles for himself.
On July 01, 2007, Gardezi & Co., has been merged into Kreston Hyder Bhimji & Co., and the clientele as developed by him were also opted to go along with him to the new firm.
Being in the profession since 1985 as a Chartered Accountant, Mr. Aftab Hameed has / had been conducting or supervising audits, investigations or rendering management consultancy services in the various fields of business, trade & commerce, some of such fields are:

Textile Mills
Garment Factories
Sugar Mills
Banks and Financial Institutions
Insurance Companies
Investments and Corporate Brokerage Companies
Fertilizers Companies
Modaraba Companies
Travel and Cargo Companies
Cement Mills
Leather/Tanneries and Shoes Manufacturing Companies
Power Project Companies
Auto and Allied Engineering Companies
Oil, Ghee and Vegetable Mills
Construction Companies
Steel and Foundries
Pharmaceutical and Chemical Companies
Hospitals
WAPDA
Government Autonomous Bodies
Charitable Institutions etc.

He is directly involved in advising to clients on all problems concerning the entire range of taxation laws operative in Pakistan.
He also represents major clients including multinationals before taxation authorities' right from the assessment to appellate stage.
He is well regarded for his professional competence and expertise in tax circles.
He has a considerable experience in foreign investment contracts and has traveled abroad in this connection.
Being professionally & technically sound, active, updated and abreast with present and upcoming changes in Accounting Standards, Laws & Regulations. He has been honored by the ICAP by nominating him as member of its Accounting & Auditing Standards Committee and Education and Training Committee on several occasions.